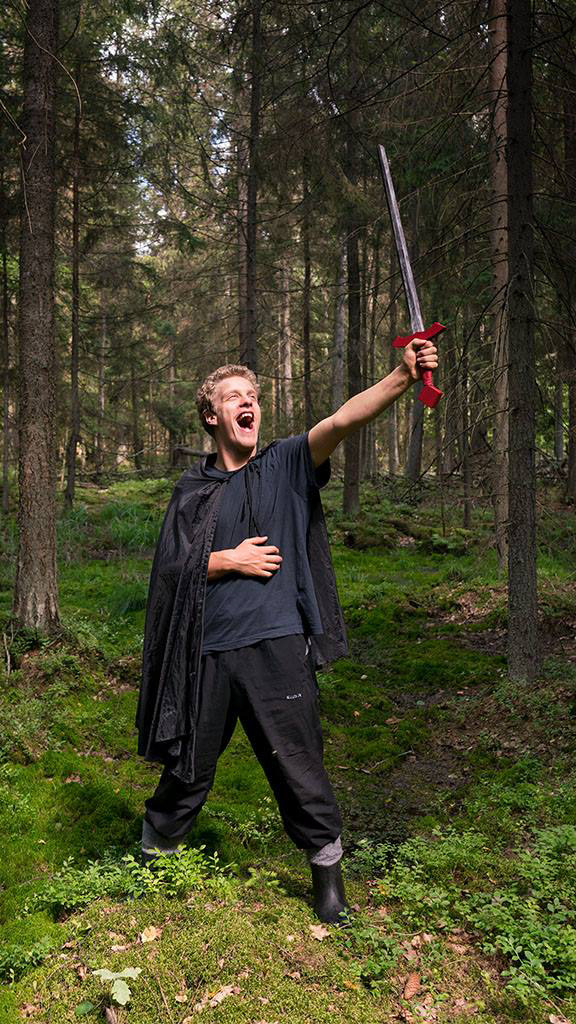 PROD. FUNDACJA KULTURA KRESU
IN THE OUTSKIRTS OF POLAND,  IN THE MIDDLE OF BIALOWIEZA FOREST, THE VERY SMALL REMAINING PART OF a PRIMEVAL FOREST THAT ONCE COVERED THE WHOLE CONTINENT, A TEEN BOY WITH AUTISM SPECTRUM grows UP TO SOON BECOME YOUNG ADULT.
HE LIVES WITH HIS  MOTHER  JOANNA  IN A WOODEN HUT THAT ONCE BELONGED TO THE SOCIALIST STATE GOVERNORS, WHERE ONE CAN FIND NO ELECTRICITY, RUNNING WATER, OR ANY INTERNET CONNECTION. HOWEVER, DAN IS VERY CONNECTED - TO THE WORLD AROUND HIM. HE FEELS HOME WITH PLANTS AND WILD ANIMALS LIKE A BISON - ONE ACTUALLY HANGS OUT AROUND THEIR DOOR. HIS LANGUAGE IS INTUITIVE AND NATURAL, HIS INSTINCTS PRESERVED AND HIS NEEDS SIMILAR TO OURS - "THE INSIDE GENERATION". IT IS ALSO VERY MUCH THANKS TO JOANNA, WHOSE UNCONVENTIONAL MINDSET  ALLOWED BOTH OF THEM TO CREATE A UNIQUE SYMBIOSIS OF ISOLATION, HARMONY, AND INTEGRATION WITH THE REAL WORLD INSIDE  THE OFF - CIVILISATION ENVIRONMENT. IT MIGHT BE COMPARED TO THE SMALL ROUTER BOX, WHICH TRANSMITS INFORMATION THROUGH DIFFERENT SIGNALS. THAT IS HOW THEIR LIFE IN THE FOREST LOOKS LIKE: EVERY WEEK VISITED BY ALL SORTS OF PEOPLE - FRIENDS, TRAVELERS, WONDERERS, SCIENTISTS, ARTISTS, DISCOVERERS -  THEY COLLECT IMPULSES OF IDEAS AND EMOTIONS, WHICH HELP THEM BUILT THE IMAGE OF THE WORLD, THEY CAN'T OR WON'T  BE A PART OF PHYSICALLY. THEIR PLACE WORKS LIKE AN ASYLUM FOR AN ANCIENT WAY OF DATA SHARING.  UFORTUNETALY, THE FINAL DAY OF THIS SANCTUARY APPROACHES - ONE DAY JOANNA RECEIVES A HEARTBREAKING LETTER - THEY MUST MOVE OUT BY THE END OF THE YEAR.   HOW WILL DAN SURVIVE IT?
THE PROJECT WAS A PART OF THE EAST DOC PLATFORM IN PRAGUE IN 2018 AND DOC LAB POLAND (WARSAW PART) SAME YEAR.